Today we're sharing 3 recipes for 3 dips made with 3 ingredients or less!
(Your party guests are going to LOVE you!)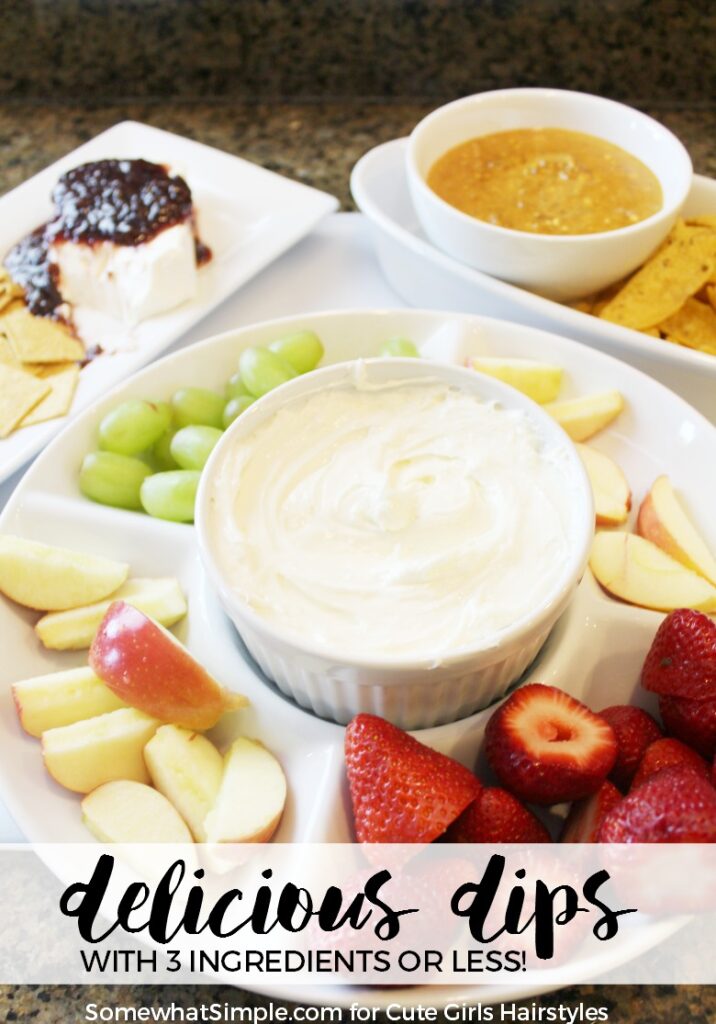 Appetizers and party treats are some of my very favorite foods to make and eat. Not only are these delicious dips super tasty, they are also super simple to put together! Here is a quick video I made for Millennial Moms on You Tube that shows how simple it is to prepare these delicious dips for your next party or get together – take a look:
It's like a dip trifecta! Which one are you most excited to make?
Do you have a simple dip recipe your family loves? I'd love to hear about it – leave me a comment in the section below!
ENJOY!
For even more delicious recipes and simple treats, please visit SomewhatSimple.com