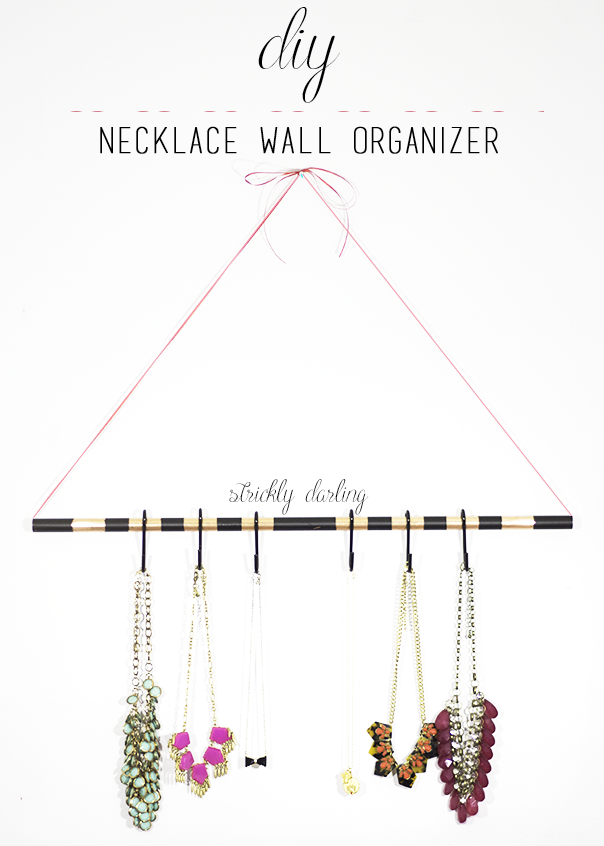 all
My necklaces always find a way to become tangled, no matter how carefully I place them in my jewelry box. I bought some gorgeous statement necklaces recently, and had no idea how to store them. I tried folding them in many different ways, and hanging them precariously in the closet. In the end, I bought some hooks to nail on the wall, though it was quite unsightly. My crafty mind was put to work, and before long I had a solution. My pretty necklaces are now out on display, and it cost me less than $10!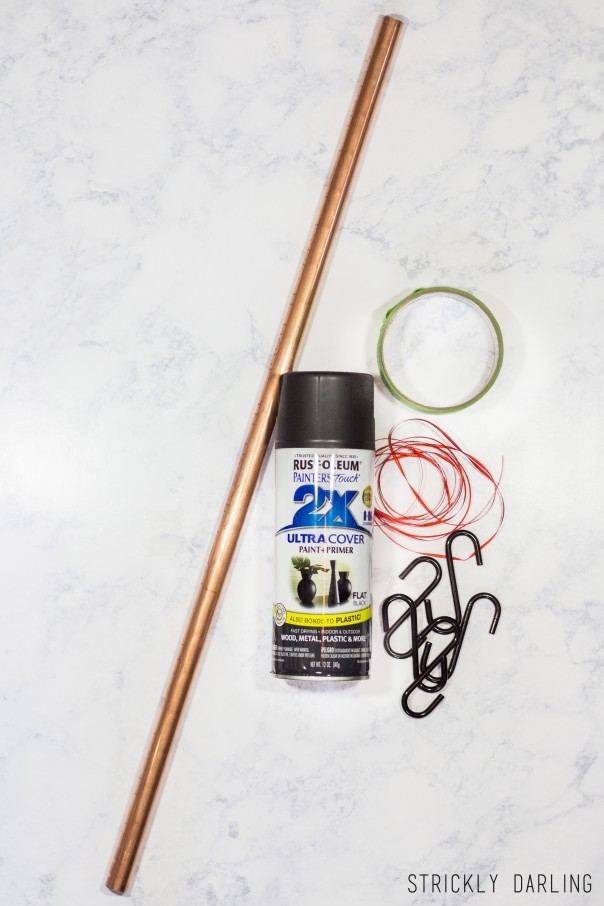 Supplies:
Copper pipe (or pvc)
Black spray paint
Painters tape
S hooks
Ribbon/String
Nail/Command hook (for hanging)
I went to my local hardware store to find the copper pipe. Originally I was going to go with a pvc pipe, but once I was able to see them in person, they were a little too flimsy. Since the necklaces I have are pretty heavy, I wanted more stability, and went for the copper pipe. Plus, the copper looks much more modern and professional. The S hooks were available at the hardware store, but they were sold individually, and all together would cost a lot. I found a pack of 10 on Amazon for about $5, which was a much cheaper way to go. Make sure that the S hooks you buy are big enough to fit around the pipe.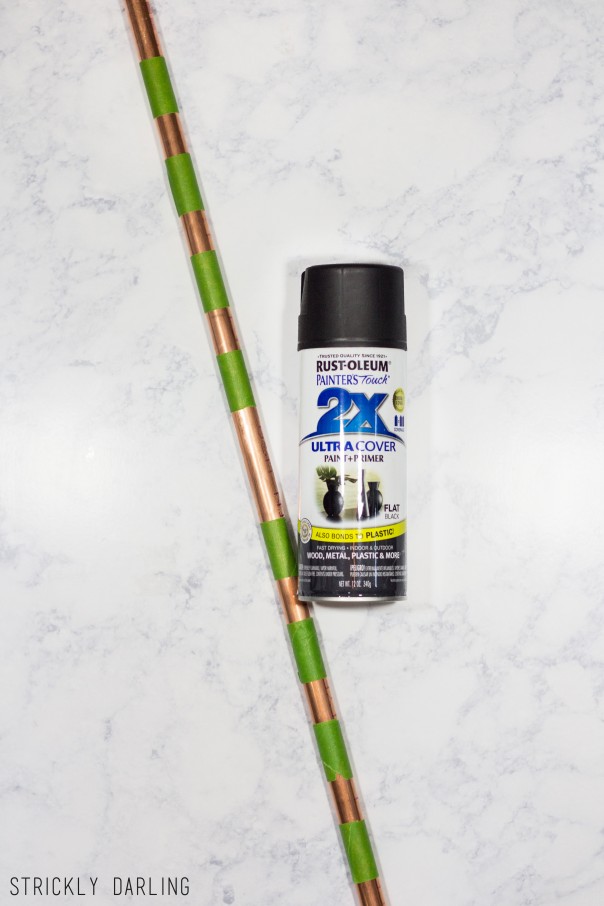 Start by taping up your copper pipe. I went for a striped design, alternating the sizes. You can leave your pipe as it is, spray paint the whole thing, or decorate it with washi tape if you don't have spray paint on hand. Once the pipe was taped, I took it outside and sprayed on a couple of layers, letting it dry completely between each layer.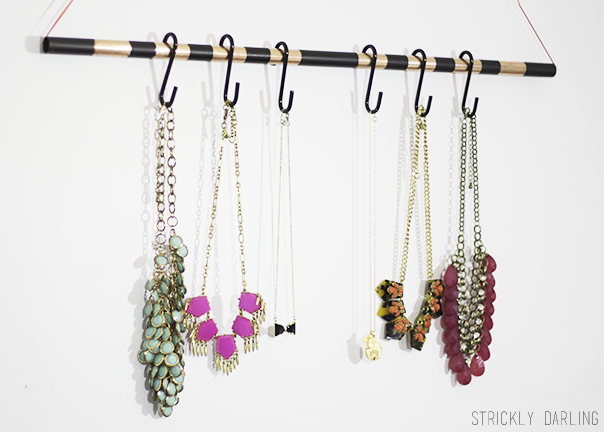 Once your copper pipe is dry, thread some string, ribbon, or wire through it, and hang it on your wall. I stuck with a red ribbon, and tied it in a bow at the top.
Attach your S hooks to the pipe, and display your gorgeous necklaces for all to see! You can add as many or as little hooks as your heart desires.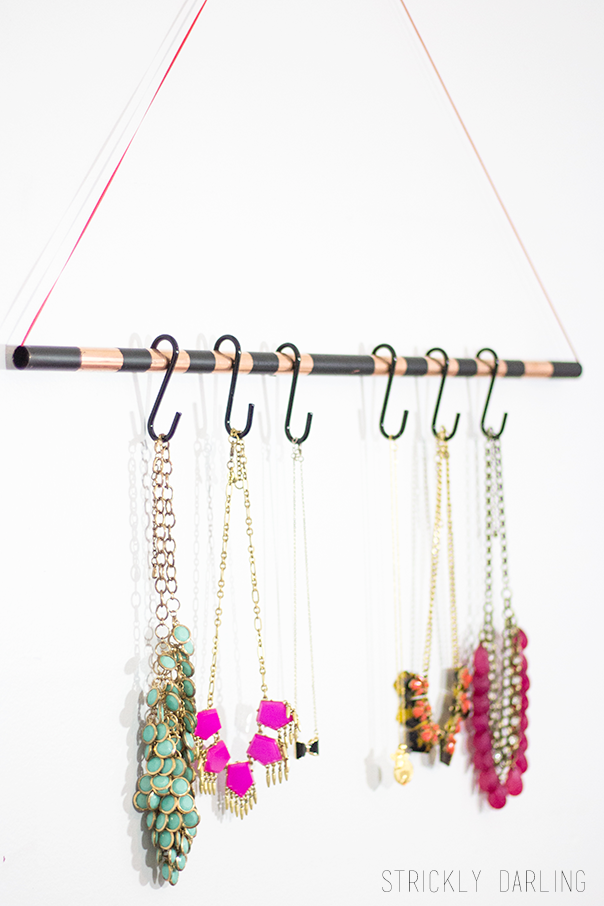 Learn how to DIY your own statement necklace on Strickly Darling!