As each new season comes around every year, it can be tough sometimes to transition your wardrobe into the next phase.  You don't need to go out and buy a brand new wardrobe every season, but buying a few staple pieces that can be used in the transition will definitely help on those days where the weather is going back and forth so much!
Layering with a light jacket is always a good idea because you can take it off during the day if it's still warm, but as the night chill comes you won't be left out in the cold!  I love this casual army green jacket and it works perfectly as a transitional piece to the autumn weather!  Pair it with some black skinny jeans and a statement belt for a cute casual look, day or night.
Tan or caramel colored items are the best hues to accessorize with because they work for any season!  If you don't have any shoes or purses in that color range, I would say to start there and go buy yourself a staple piece in that hue!  You won't regret it and will end up wearing it year round!  I added sunglasses and a choker to finish this look off.
Hope these simple tips will help you out as you get ready to transition your wardrobe this fall!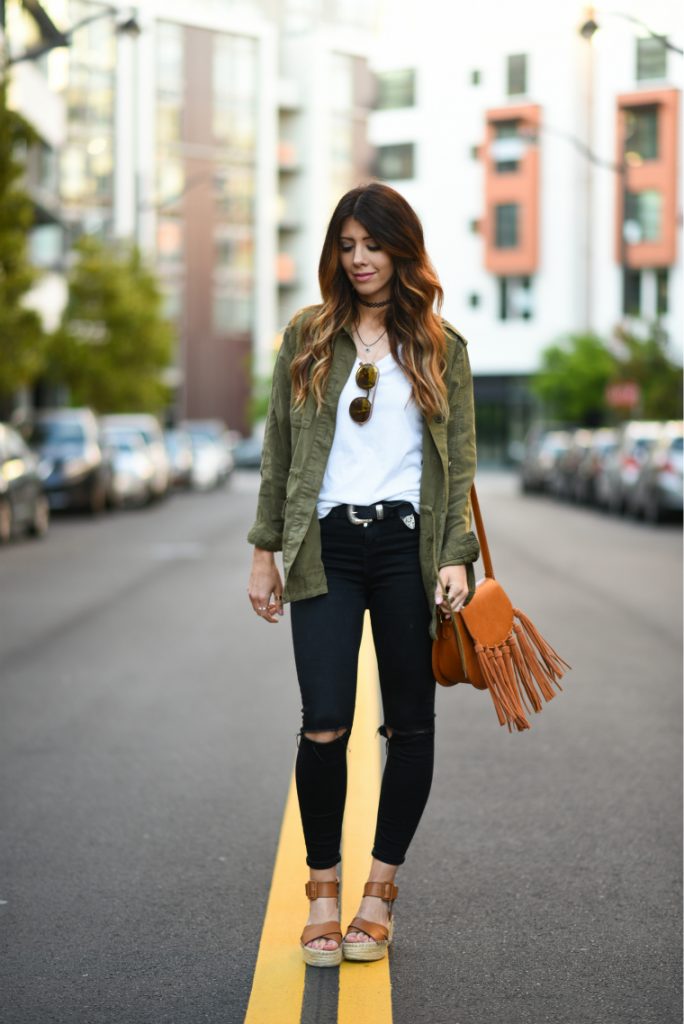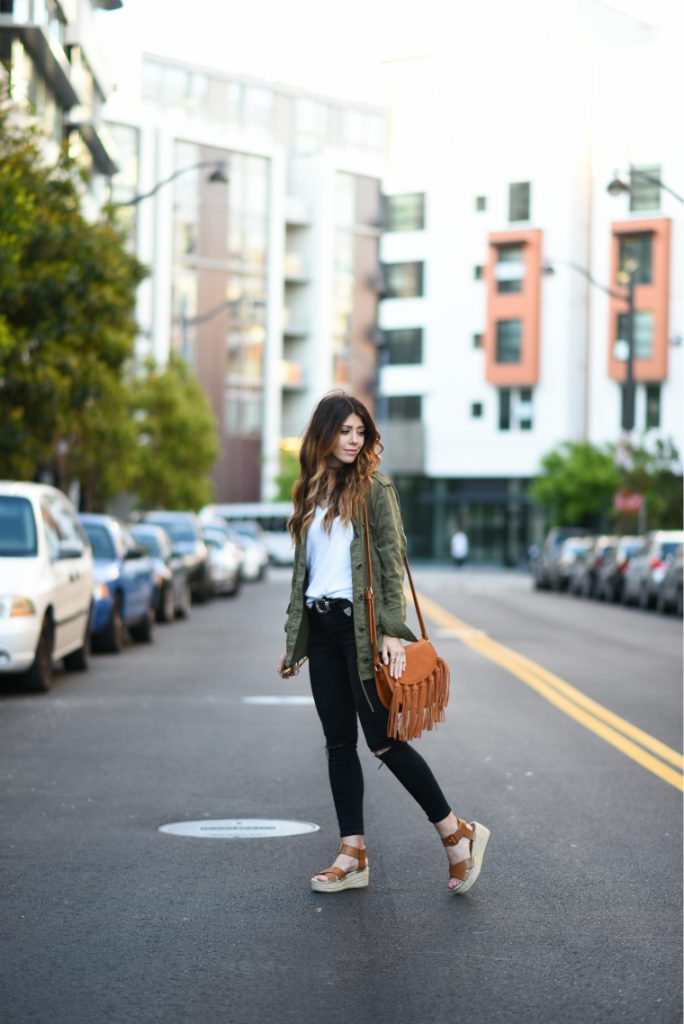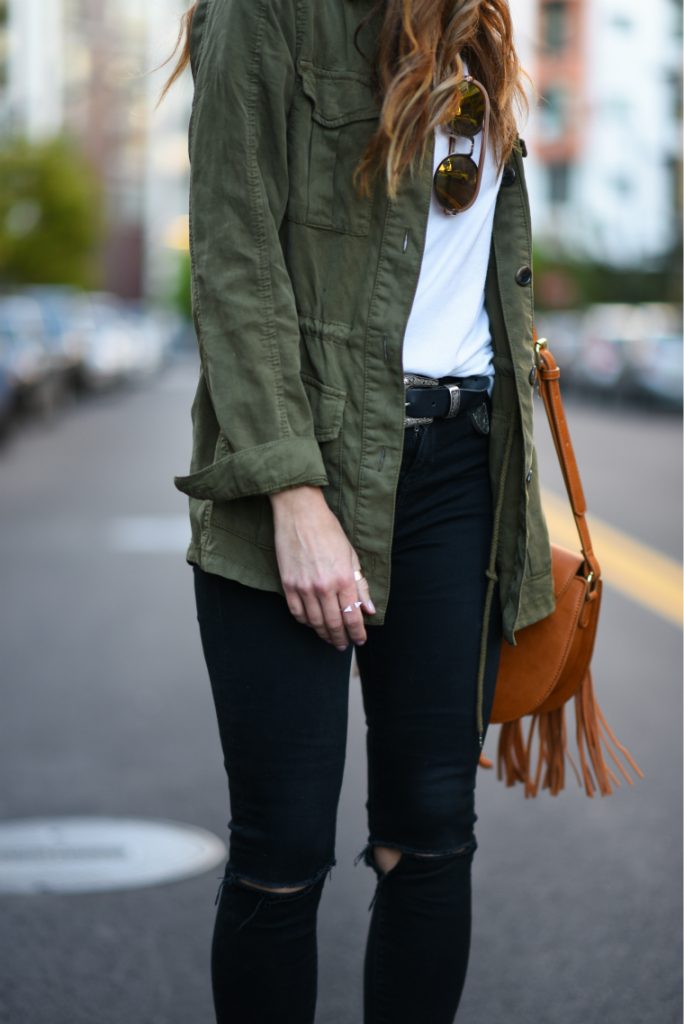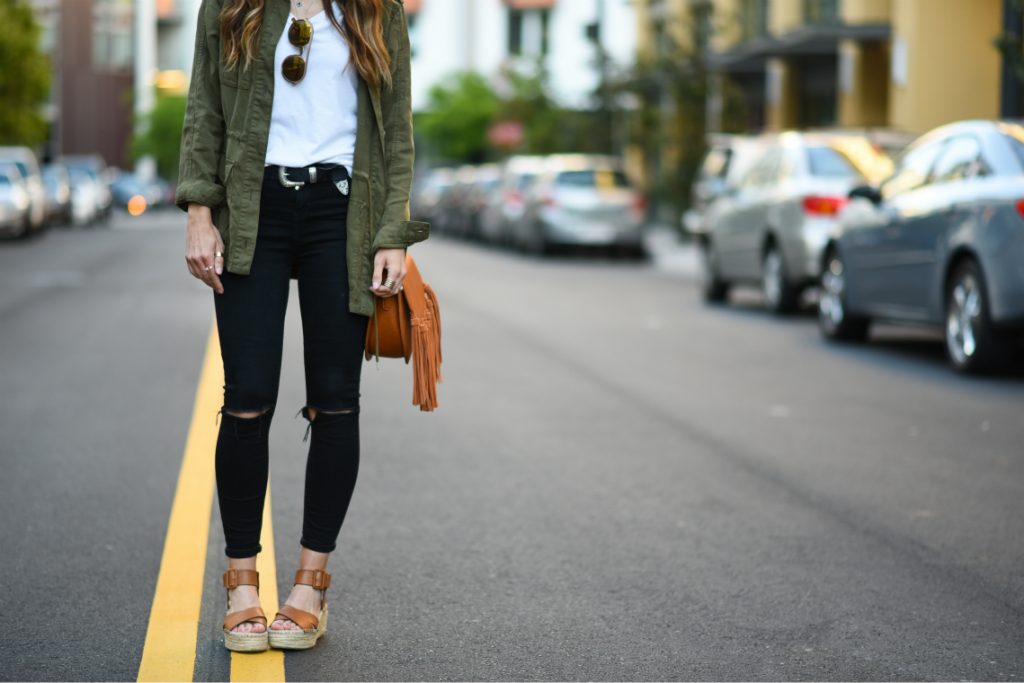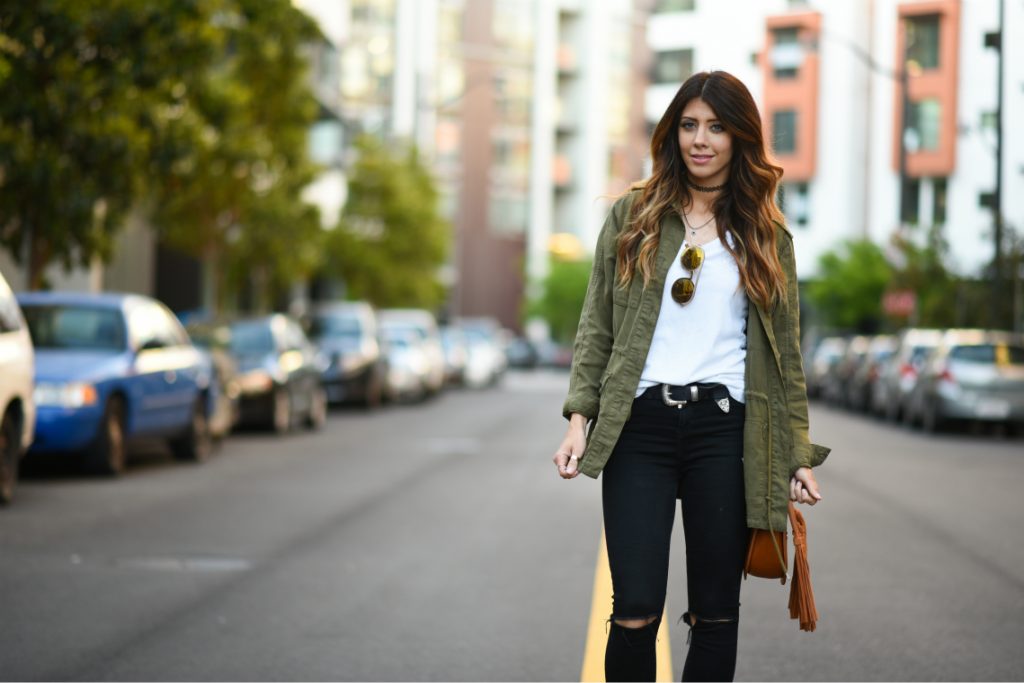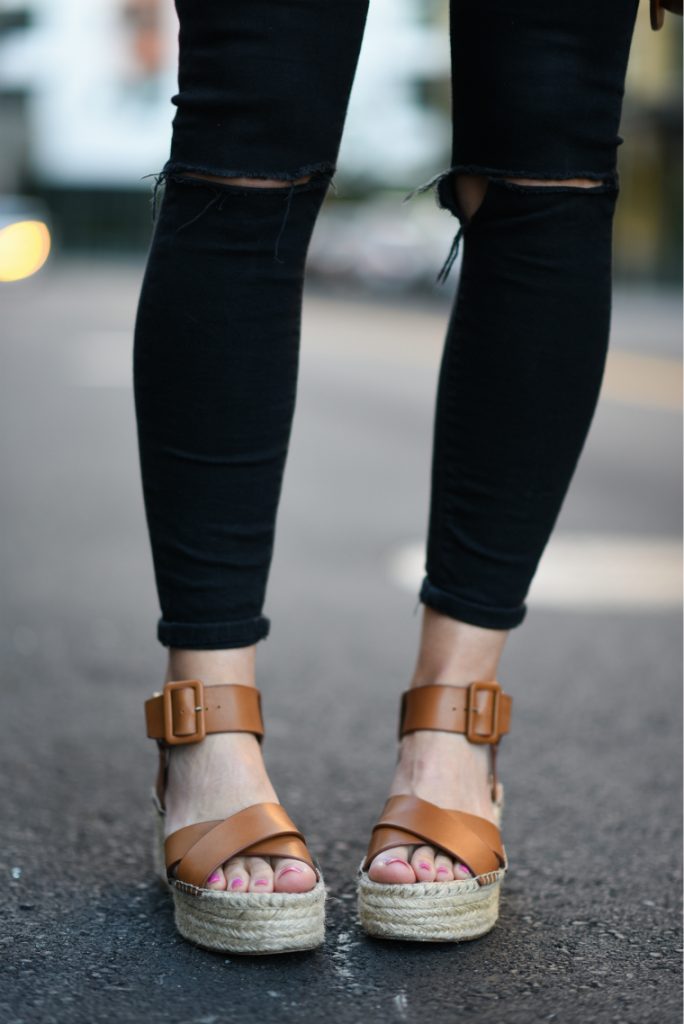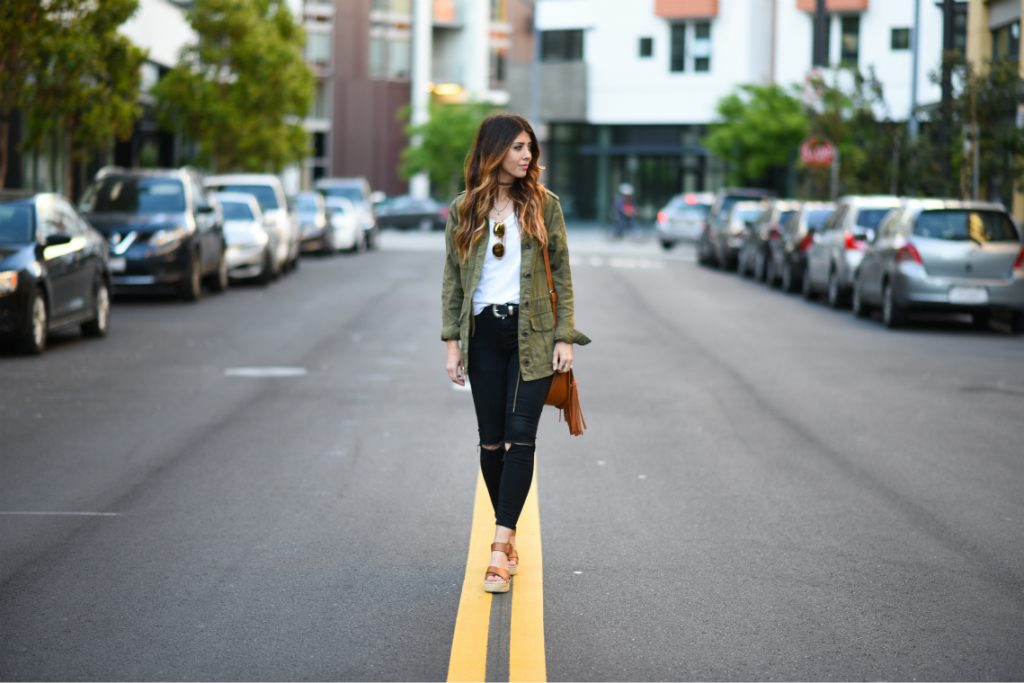 Army Jacket (sold out, similar & similar) | White Tee | Black Distressed Skinny Jeans | Tan Fringe Bag | Espadrilles (sold out, similar & similar) | Black Belt | Black Choker | Sunnies
Thanks so much for reading! XO,