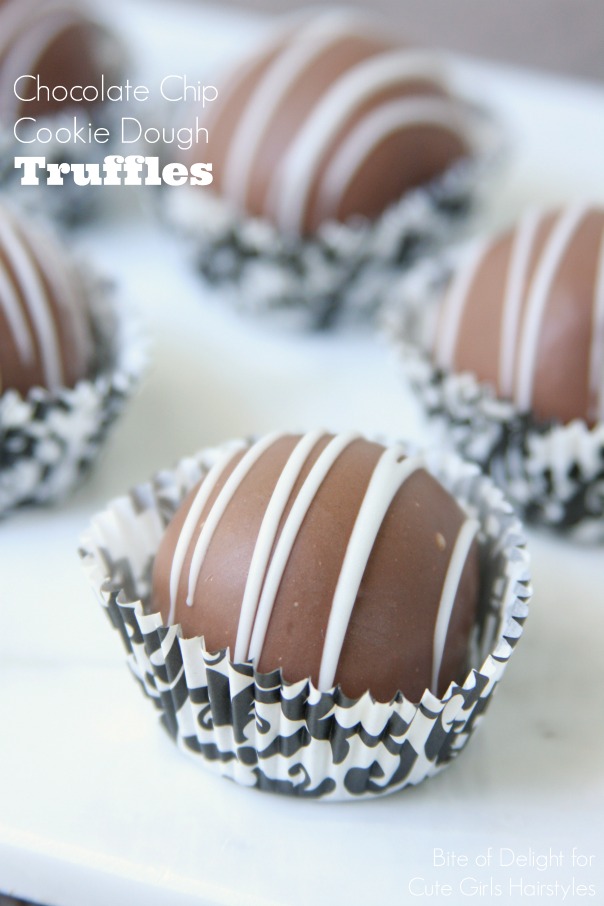 Chocolate Chip Cookie Dough Truffles are a fun and delicious treat!  These are egg-free, so if you're allergic or just worried about consuming raw eggs, then this is the perfect recipe for you.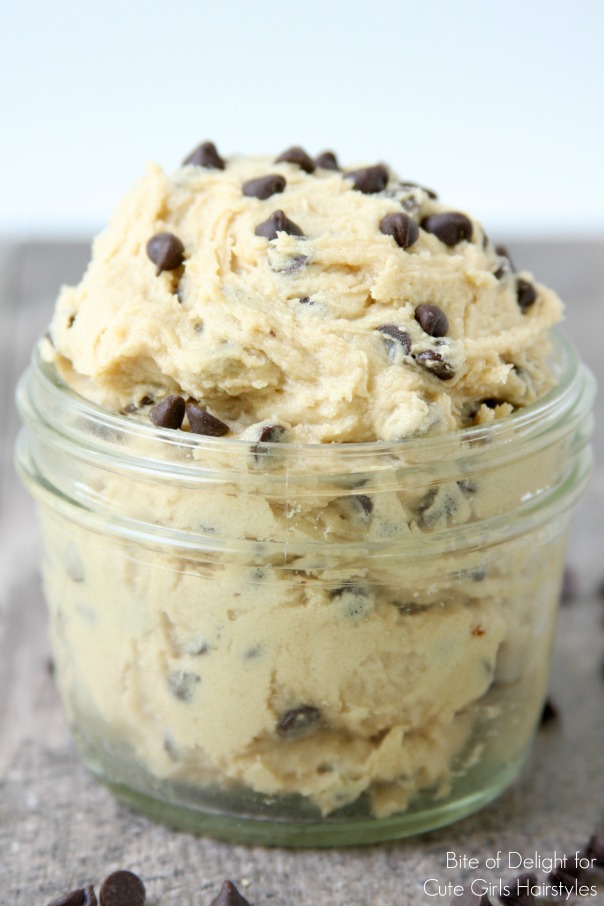 The chocolate chip cookie dough comes together in less than 5 minutes, and is ready for dipping after 15 minutes in the freezer.  These are easy, delicious and beautiful!  Great for baby or bridal showers, parties, new neighbors or whenever you're craving cookie dough.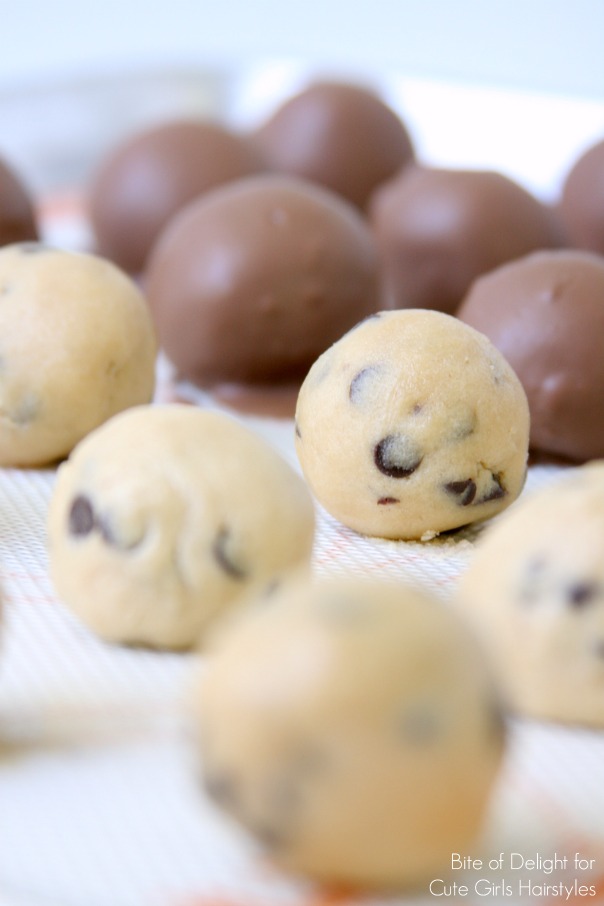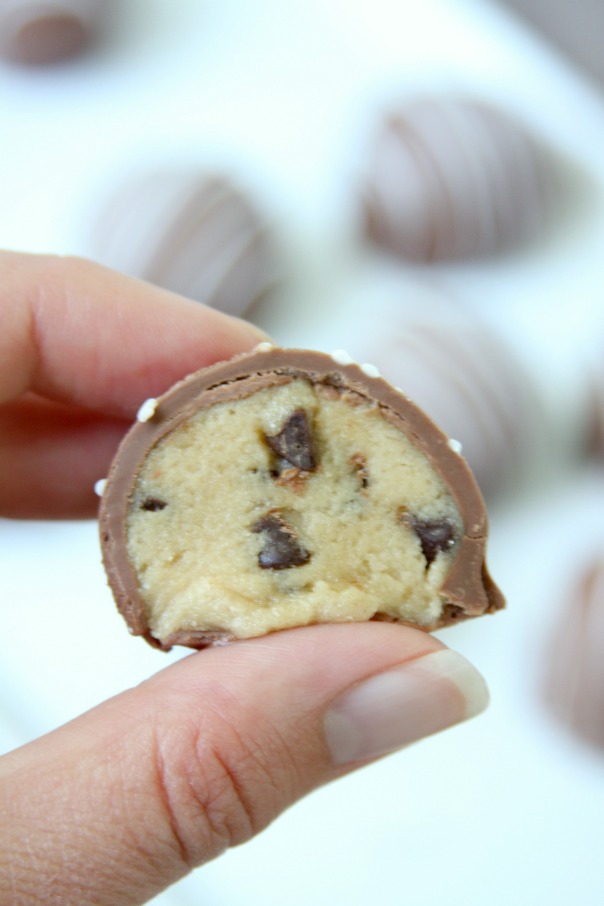 Chocolate Chip Cookie Dough Truffles
Ingredients:
1 cup brown sugar
½ cup (1 stick) butter, softened
½ tsp salt
½ tsp vanilla
1/4 cup milk
1 ¼ cups flour
½ cup mini chocolate chips
1 cup chocolate chips
4 squares chocolate almond bark
1 square vanilla almond bark for drizzling, optional
Directions:
Cream the sugar and butter, then mix in the salt, vanilla & milk and combine.
Add flour and combine.
Stir in mini chocolate chips.
Using a cookie scoop, form the dough into balls.  Place on a lined cookie sheet (I like to use a silicone mat or parchment paper) and freeze for 5 minutes, or until firm but not hard.
Roll cookie dough balls between hands to smooth them out.  Return to freezer for about 15 minutes, or until hard.
Melt the chocolate chips and chocolate almond bark together, according to package directions.
Dip each hardened cookie ball in the chocolate (a plastic fork with the two center tines broken out is a great tool for dipping).  Return the dipped cookie dough balls to the cookie sheet and let the chocolate harden.
Decorate the Chocolate Chip Cookie Dough Truffles with a drizzle of vanilla almond bark, and let harden completely.  (For detailed instructions to get this drizzled look, check out my Oreo Truffles)
Makes about 2 dozen.  Yield will vary depending on the size of your particular cookie dough balls.
Enjoy!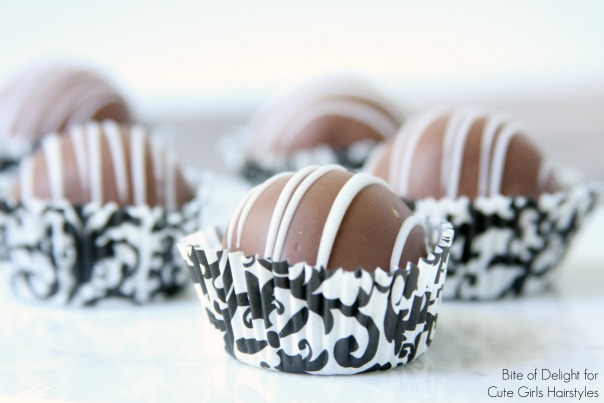 *There is a small risk that consuming raw flour can make you sick.  If you are worried about this, you can toast your flour prior to making this recipe.  Eat at your own discretion.  We have never become sick eating cookie dough.  ????