Many of you often ask how it is that my girls seem be so good when we do their hair.
It has to be one of our most-asked questions, especially after five years on this website, and four years on YouTube.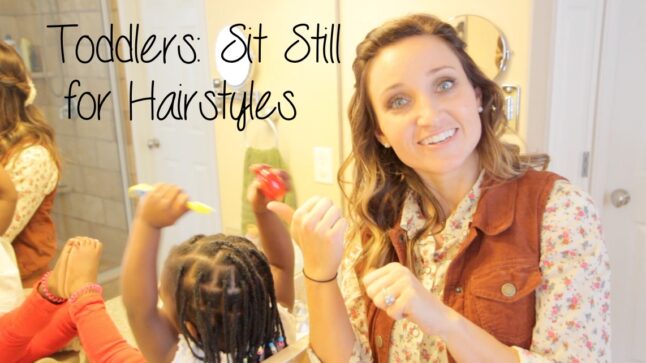 Really, we just stumbled into it.  The simple answer is… I started them out on hairstyles when they were very, very young! Literally, like since they ever had the slightest amount of hair to do.  That has made all the difference!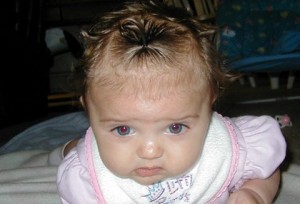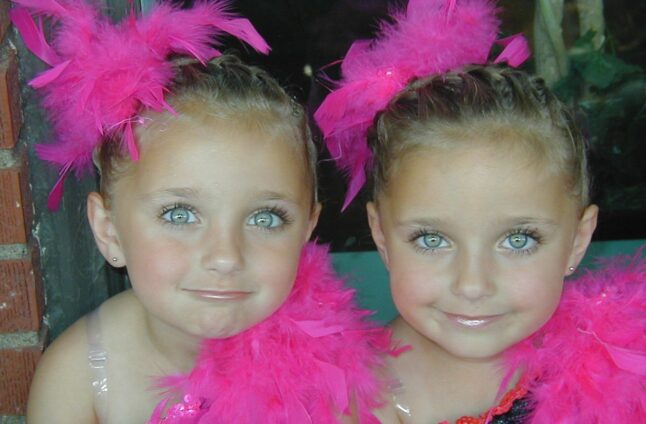 I have, however, used a variety of tricks to help keep them sitting still while doing their hair.
In this video, Sweet Pea's first entire video debut, we share with you our Top-10 tricks to help keep toddlers sitting still!
Toddler Chair
Shoes & Socks
Favorite Toy or Doll
Water Spray Bottle
Baggie of Hair Bands
Toothbrush & Steripod
Brush, Comb, Elastic Holder
Computer w/Toddler DVD
Smart Phone & Toddler Apps
Finger Snacks
This is not a comprehensive list, so you may have some great ideas as well! Be sure to leave your tips as a comment below!  You can see my explanation for how we use each of these in the video below…
Enjoy!
You can find a toothbrush Steripod in the "oral care" isle at your local Walgreens and other stores…
Please feel free to leave a comment below and let us know what you think!
Happy Hairdoing!
* Note from Mindy: Google Reader will be shutting down on July 1st, so if you want to follow our blog… you can do so at BlogLovin, a new easy-to-use blog reader for women!