Have you ever wanted to try bangs without the long-term commitment? Today I'm going to try and review 4 faux bangs/fringe set.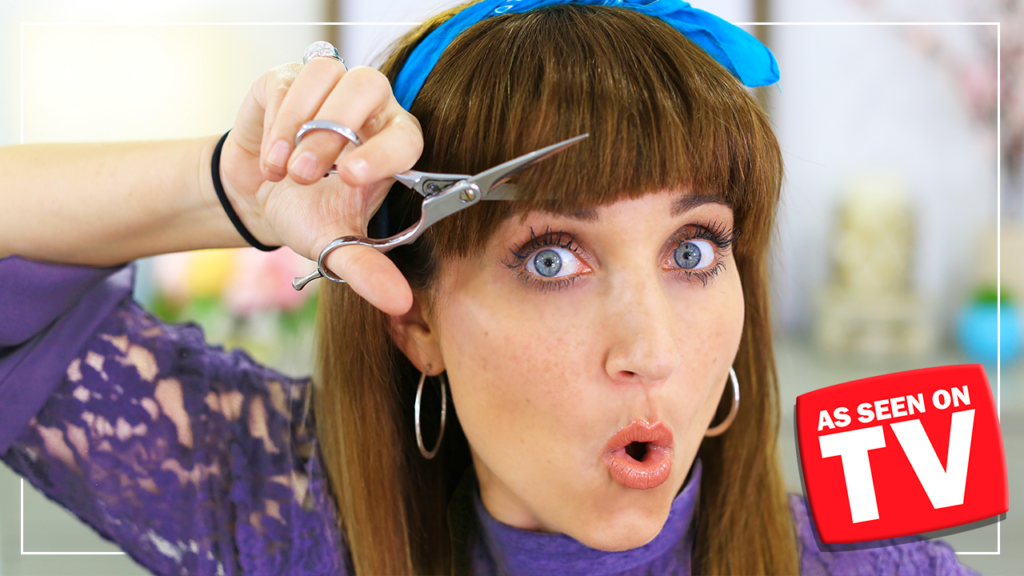 I ordered 4 different types of faux bangs from Amazon. They ranged in price from $3.99 to $7.99.
Tip:
I recommend buying multiple sets and colors of the faux bangs because it's hard to match. When you're looking online for the faux bangs, picking out the right color is kind of a guessing game, so I picked what I thought was the best for my hair color.  You'll also have to cut some, and if you mess up, you'll want a backup.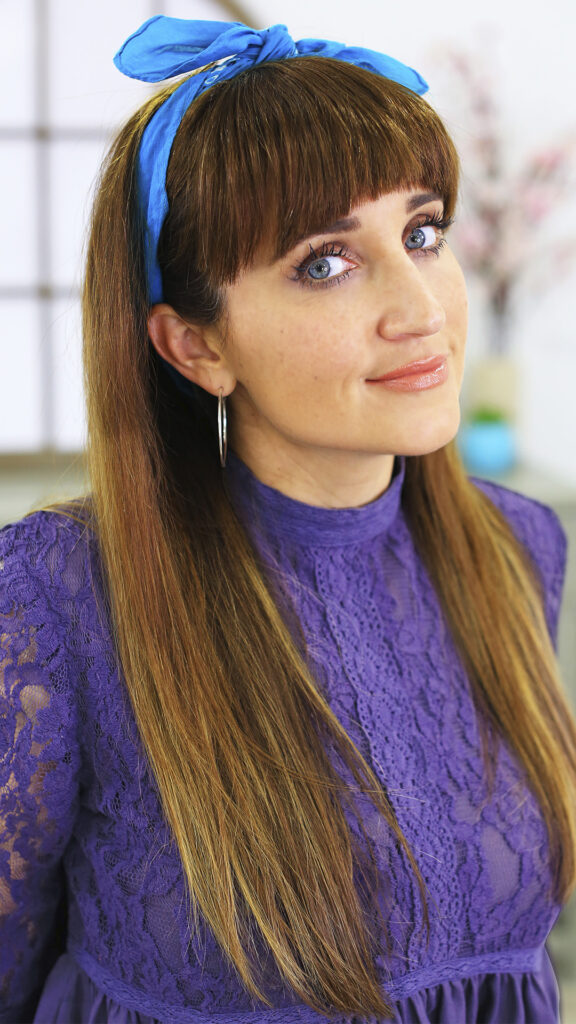 Bang #1: AOERT
This set of faux bangs comes with a hair clip on the back to snap onto your hair. All you have to do is push it back and snap it in. I recommend letting your hair fall around the bangs so that they blend in with the rest of your hair.
Results:
This set of bangs didn't match my hair. They were very wispy and, initially, didn't lay down very well. In order to get them to blend better, I ran a hair straightener through my hair. However, these bangs didn't take well to the heat.
Bang #2: SMILCO
This set of bangs were also synthetic. These had the same type of clip as the  AOERT faux bangs and can be put in the same way.
Results:
Like the  AOERT bangs, the SMILCO bangs weren't the right color and didn't blend well with my hair.
Bang #3: REECHO
This brand came with 2 sets of faux bangs. The bangs had layered side hair that could be used to blend with your own hair. You have to wear these bangs further back on your head than the other brands. These bangs were definitely more of a heavy bang and came with thicker hair.
Results:
The side layers were very hard to blend. To try to make the bangs look more natural and blend in with my hair better, I cut off the side pieces and trimmed the bangs on the second set.
Bang #4: ROSSY & NANCY
My first thought when I first put on this set of bangs was that they went way back on my forehead. These bangs were really long, so I had to trim them. I cut about an inch to an inch-and-a-half off.
Results:
Because this set of bangs was made with human hair, the bangs blended a lot better and the flatiron worked perfectly on the bangs. They were by far my favorite because they looked the most realistic.
Final Thoughts:
I give faux bangs an overall "Fab." It's really fun to be able to change your hairstyle without the commitment. I don't think you'd wear these bangs every day, but it's a great way to switch up your look. However, just know that you might have to trim them or a buy a couple pair in order to find the perfect match. Also faux bangs come in different hair types. Something I've learned is that human hair takes curls better than synthetic hair.
For the full tutorial click here:
To see your own photo recreations of this style featured in our app, feel free to tag your photos on IG with: #CGHFauxBangs online, including hair extensions, is getting a great match to your hair color.