With the holidays in our midst, I just love seeing all the sparkle. From the twinkle lights hanging all around town to the sequin skirts and jackets at all the fashion stores in preparation for New Year's Eve parties, I can't get enough! December also happens to be my birthday month, so what better way to celebrate than to add glitter… TO MY HAIR!? Keep reading to see how I achieved this super cool unicorn/birthday/holiday hair.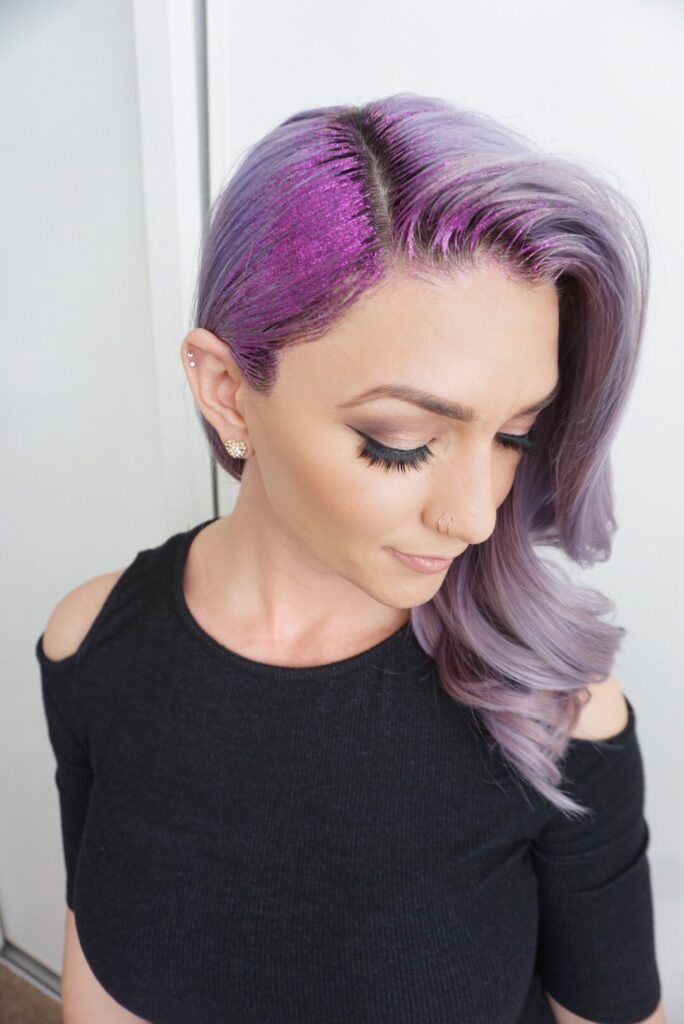 This style works best on hair that isn't super clean, but has dry shampoo in it. I created a deep side part and curled all of my hair away from my face. I wanted to have some glitter in the front so I made sure to have a big wave to show it off. It's important to note that you should have your hair completely styled before applying the glitter. Why? Because the glitter will be mixed with hair gel and as soon as it dries, it won't move! Speaking of hair gel, all you'll need to create this look is a bowl, tint brush, gel, and glitter in the color of your choice.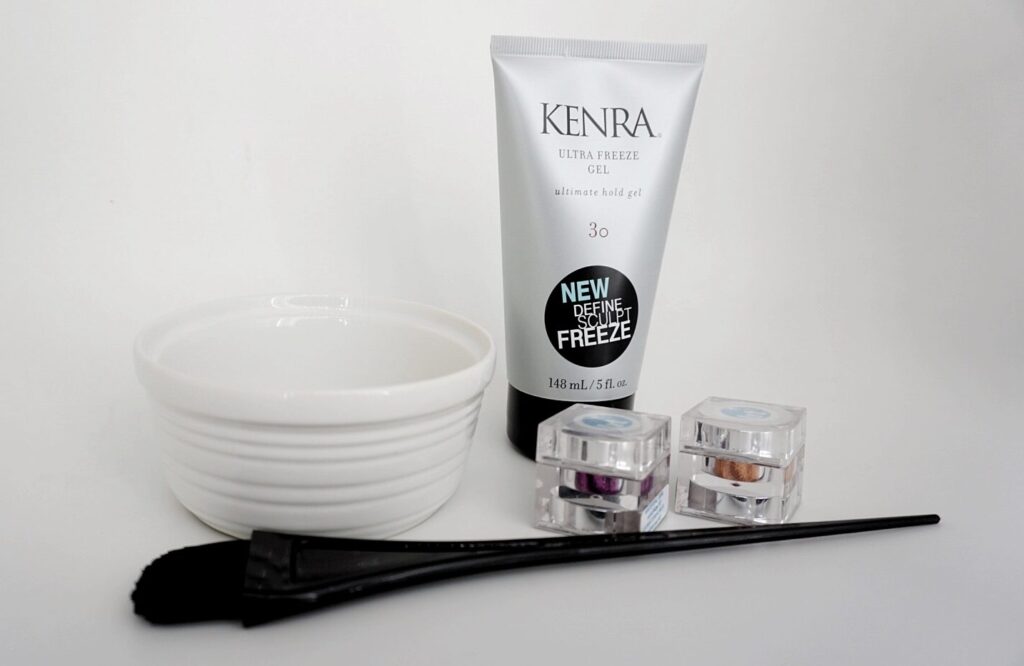 I chose to use two of my favorite brands, Kenra (gel) and Lit Cosmetics (glitter). You're welcome to use any type of glitter and gel, but these worked great for me! First, place a small amount of gel into your bowl.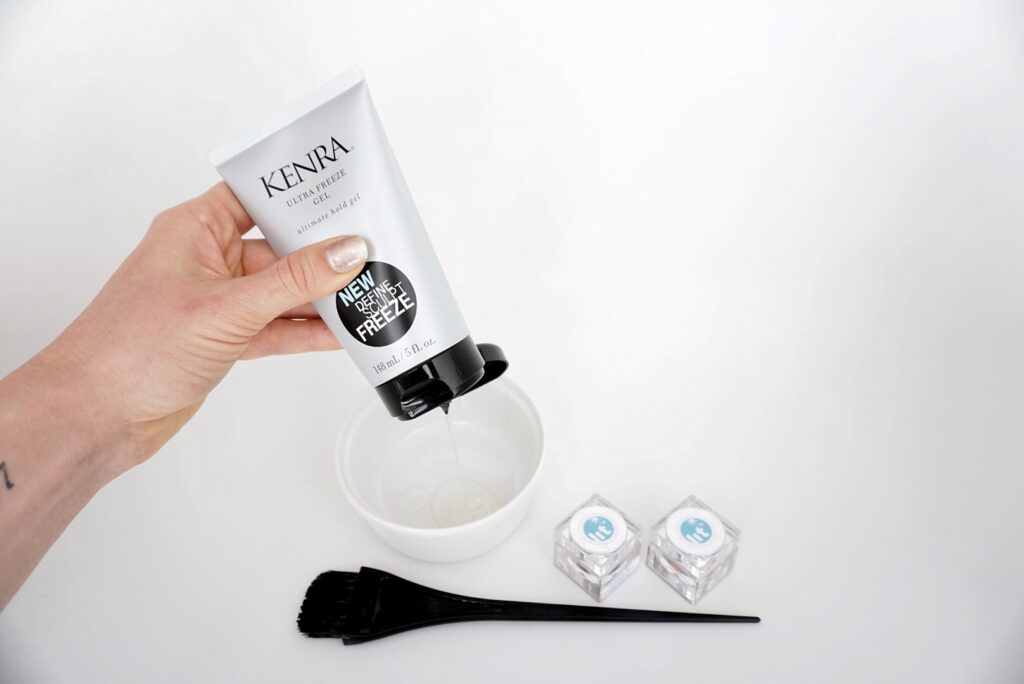 Next, grab your glitter and dump a liberal amount into the bowl.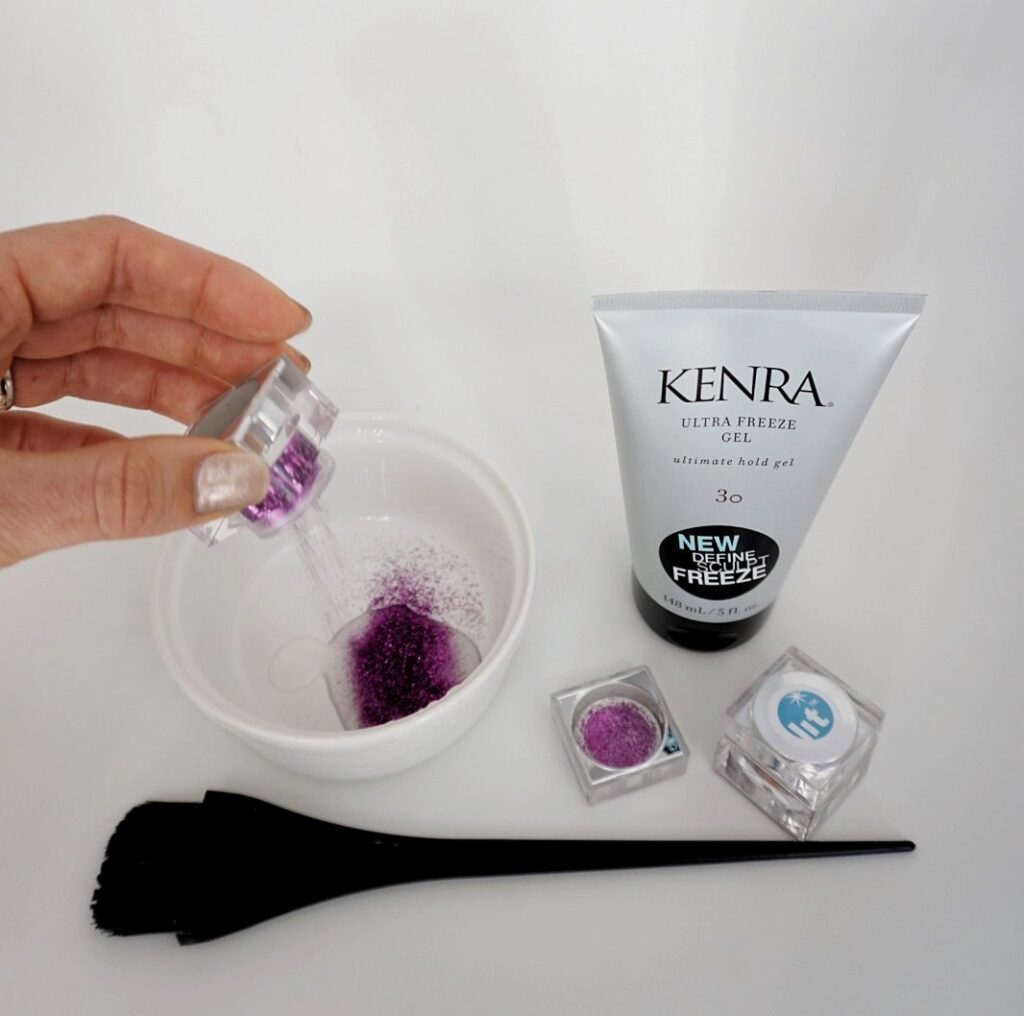 As you start mixing the glitter and gel together with the tint brush it's important that the glitter overpowers the gel. In other words, you don't want to see any clear from the gel unless you want a more opaque end result. I wanted show-stopping hair so I made sure that I have plenty of glitter!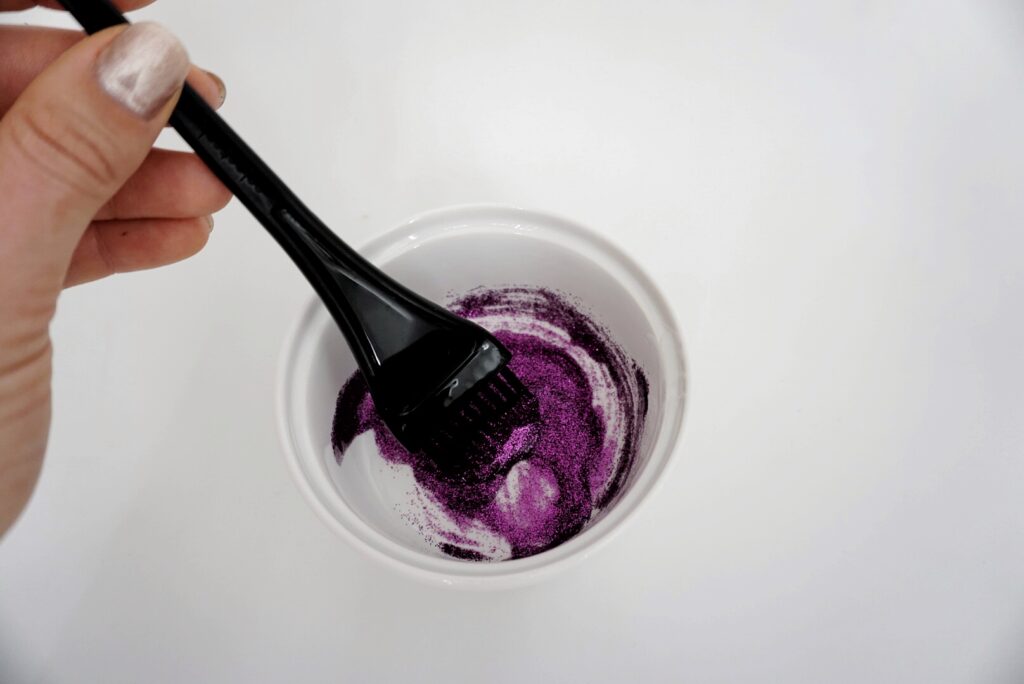 Once you've got the perfect glitter to gel ratio, you can start applying the mixture with your tint brush onto the areas that you desire. WARNING: Once you've committed to placing the glitter mixture on a certain area there's no going back. So choose wisely and start small!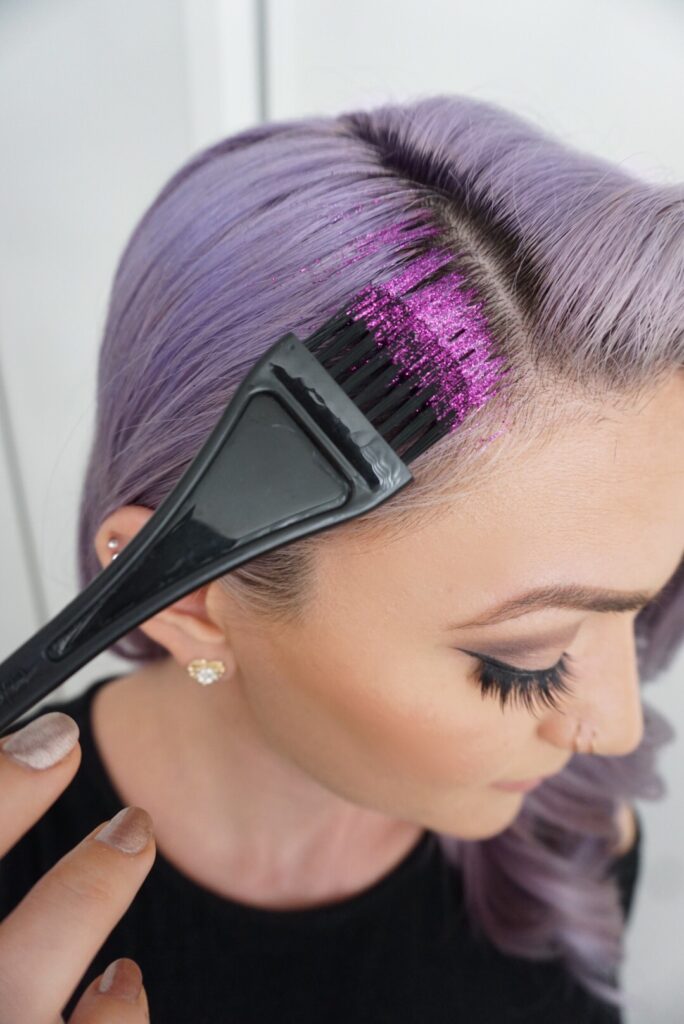 After you've finished applying the glitter to the areas you want, simply let it dry. If you need to speed up the process you can carefully dry the area with your blow dryer on low with the cool setting. The great thing about the Kenra Ultra Freeze Gel is that it dries pretty quickly, so there's no fuss.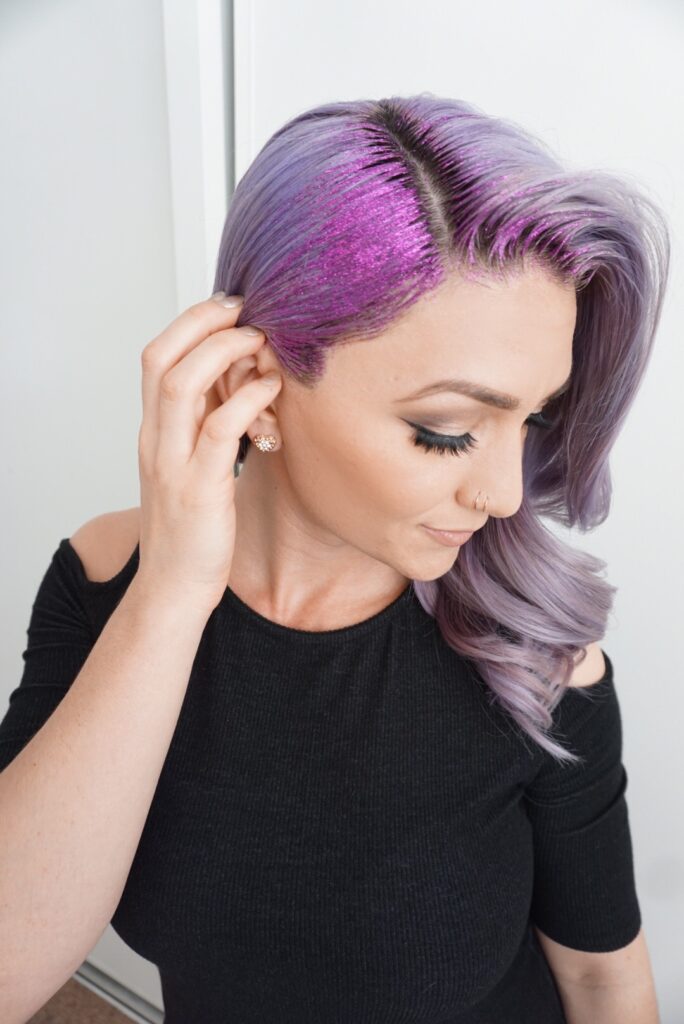 Isn't this look so much fun?!? Now I can't wait to celebrate my birthday at the end of the month. I guess I should have a glitter themed party! Wishing you all a wonderful holiday season, and hope you have fun ringing in the New Year with some sparkle and glitter!!