These are super fun and inexpensive props to use for picture or decor. I love the pop of color and they are really customizable to match any room or party. I used pre-colors roses I got at the dollar store for the pink, and customized the blue by spraying some of them with spray paint to get my desired colors.
WHAT YOU'LL NEED: 
-Foam Board 1/4 inch
-Flowers (Dollar Store)
-Spray Paint (Optional)
-Xacto Knife
-Hot Glue Gun + Sticks
-Pen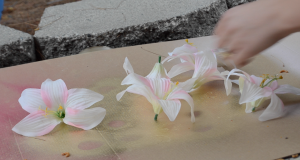 I found white flowers and sprayed them navy since I had a hard time finding navy flowers that fit my budget.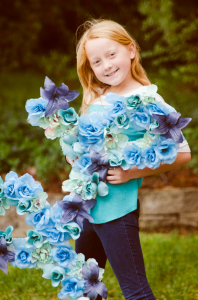 The trick to creating a good letter is to use foam board (dollar store) and a pen. Just draw a simple letter. I like cursive since it is more forgiving than straight lines. And then trace equally on both sides of the letter staying equal space away from the original letter. This will make a perfect block script letter.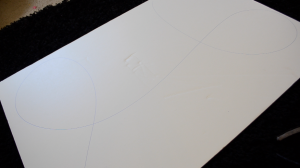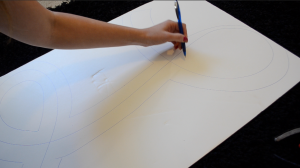 Then cut out the letter with an Xacto knife.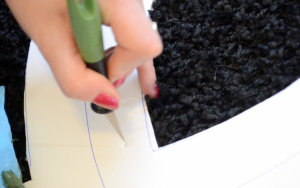 Once it is cut out, start making "X" cuts every 2 inches in a grid format.
Place a generous amount of hot glue on the hole and shove the stem of the flower (Detached from bundle) into the hole.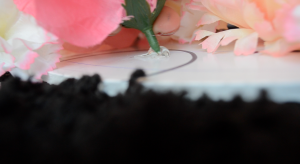 Work your way around until the whole thing is covered!
For more fun DIY ideas watch Tay every Tuesday on Millennial Moms!