Every person who watches the Grammy's, the Oscars, or any other award show watches them for a different reason. Some people love watching to see their favorite actor or musical talent win an award or perform. But for me, I love watching to see what kind of dresses the ladies are wearing and, most especially, what hairstyles they're wearing. Over the years I've realized there are a few styles that are repeated at almost every event, and for good reason – they're timeless!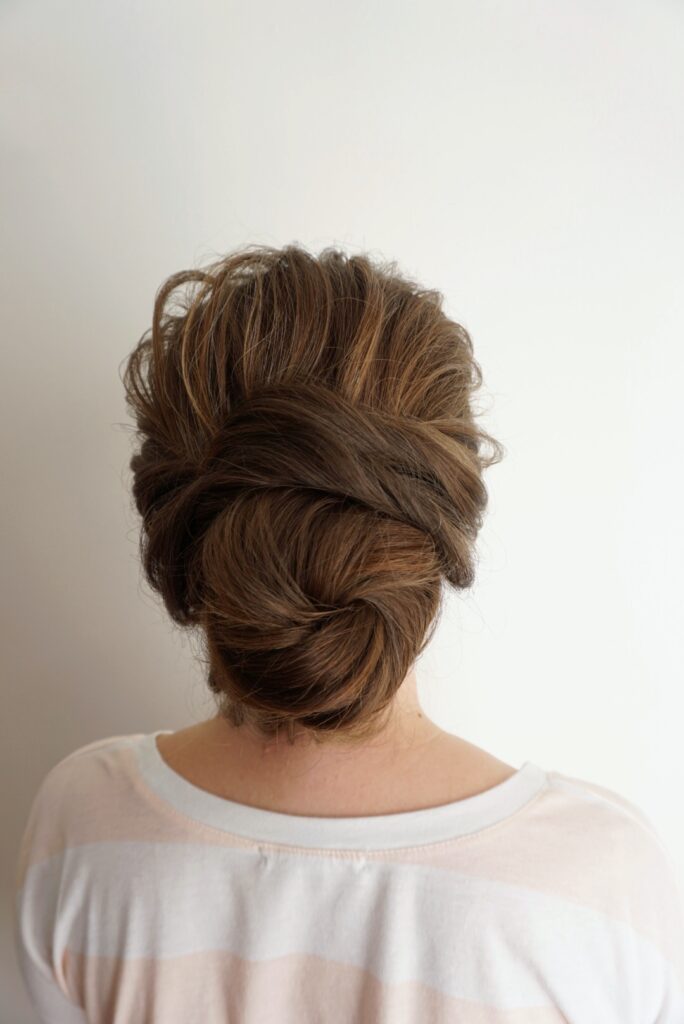 This classic textured bun hairstyle can be seen on celebrities of all ages, from Julianne Hough to Julia Roberts. Its elegance and simplicity allows the person wearing this style to be able to have a variety of dress options.
Lauren
The wonderful thing about this updo is the versatility of the front. You can have volume and texture like I created for my model, or you can have a side swept bang or soft pieces loosely framing the face.
In addition to the textured bun updo, one of my favorite award-worthy styles is a braided updo.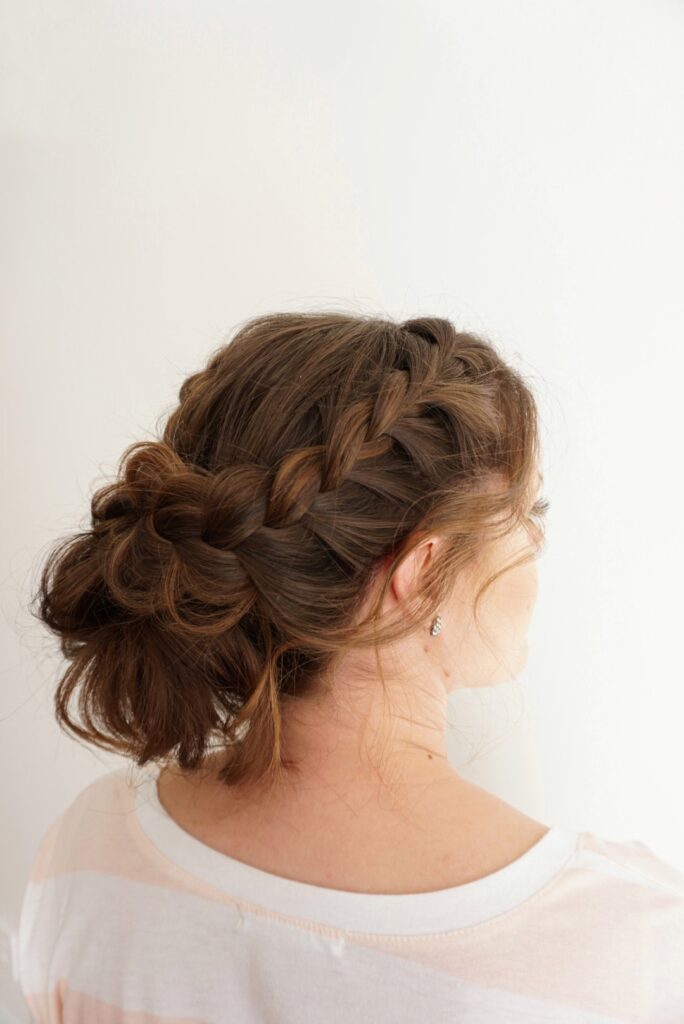 Similar styles can be seen on the younger crowd and on naturally beautiful celebs like Lauren Conrad. This one in particular is meant to be a bit messy, with larger pulled-apart braids. I chose to incorporate 3 french braids to add more interest. It is a look that continues to be frequently requested by my clients, and I believe it's because it is fun and youthful with lots of detail!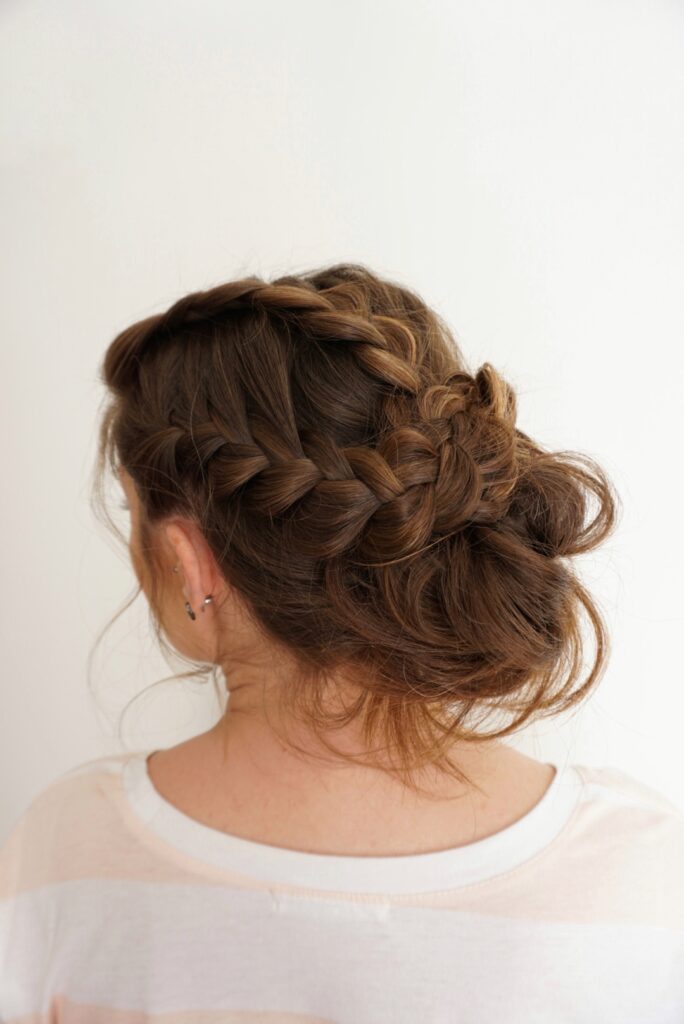 Lastly, and one of my personal favorites next to the braided updo, is glamorous waves.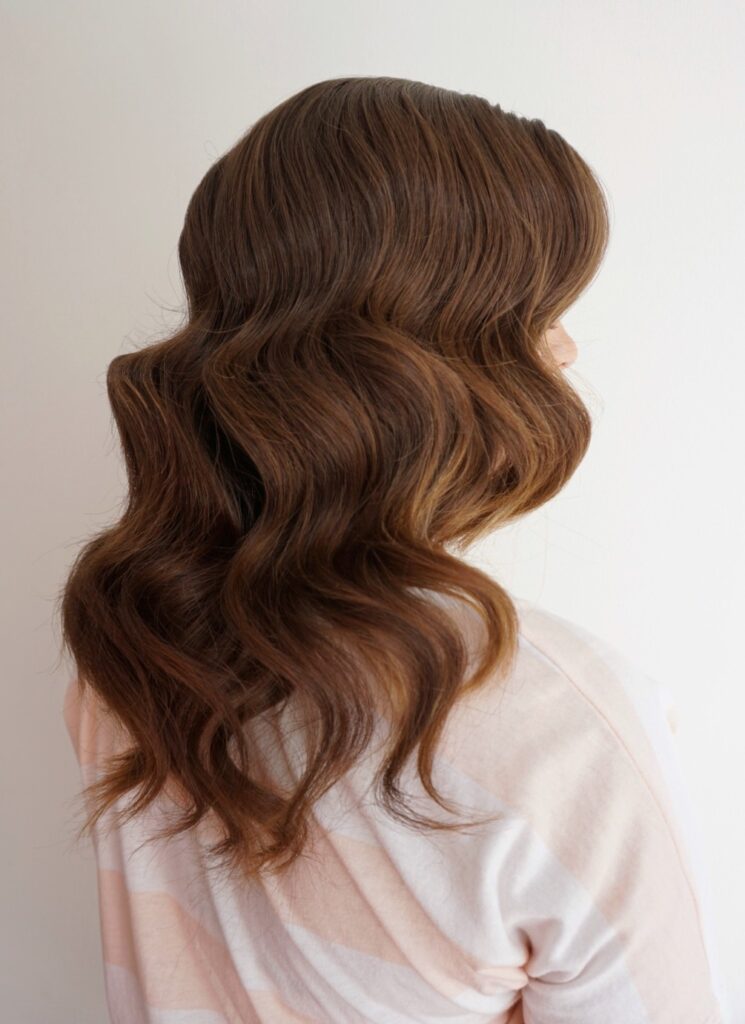 To create an even fuller look, or if your hair is on the thinner side, I would highly recommend adding clip in extensions (not pictured here).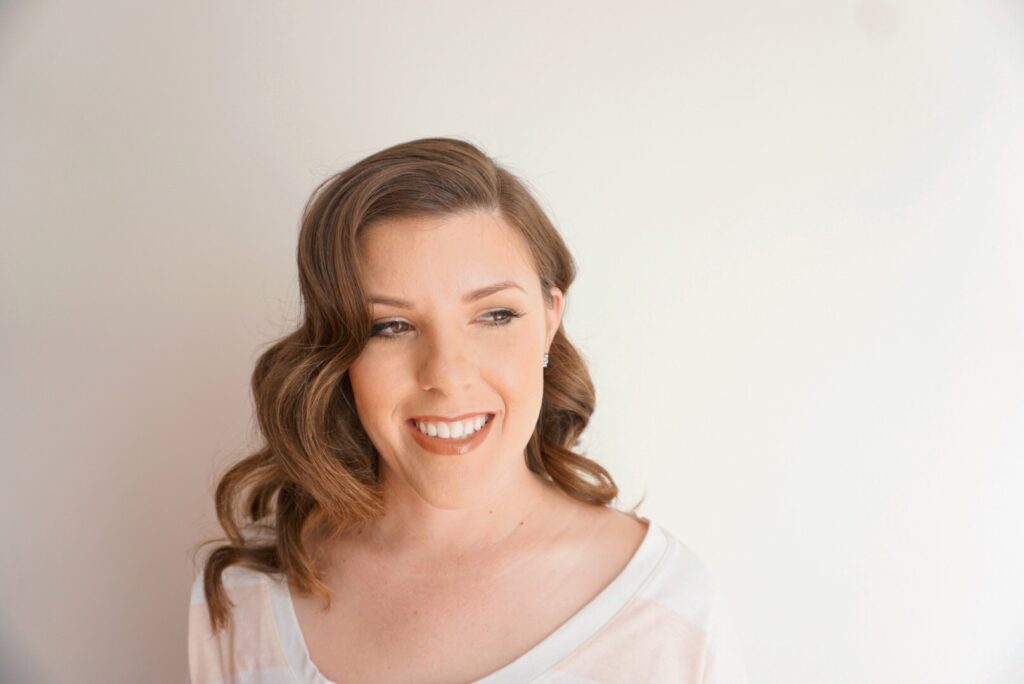 There is something so uniquely pretty about these waves, and you can bet that most female celebrities have worn a version of these to an award show at some point.
Now that award show season is upon us, I can't wait to see who wears these styles and I'm also excited to see what other styles get some notoriety this year! What are your favorite celeb adorned hairstyles?
For more great hair ideas check out Hair and Makeup Girl!